20 Funfilled Christmas Decorations To Make
20 Funfilled Christmas Decorations To Make
Homemade Christmas Decorations - Create all your Christmas decoration items at home this festive season with the help of these 20 brilliant ideas by Hobby Ideas. Click here now!
20 Funfilled Christmas Decorations To Make
Learn how to make Christmas bells with Paper Quilling
Make these Christmas bells and bring in the for your X'mas tree. It's simple and elegant at the same time. Bring in that zing and splendour of the season. These Christmas bells are danity to look at as well as fun to make. Create and make these and feel proud of your creation. Gift them for close friends and family.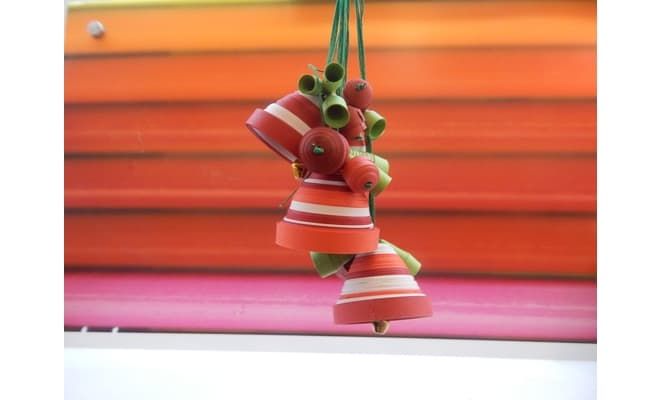 Paper Christmas tree with paper craft and quilling
The idea of mini paper Christmas trees is fun and even more interesting to make. They are made with paper quills. Learn to make these beautiful mini trees and and place it as your table top decoration or merely place them on your window sill with pretty little fairy lights. It's handmade and will surely win you a lot of appreciation.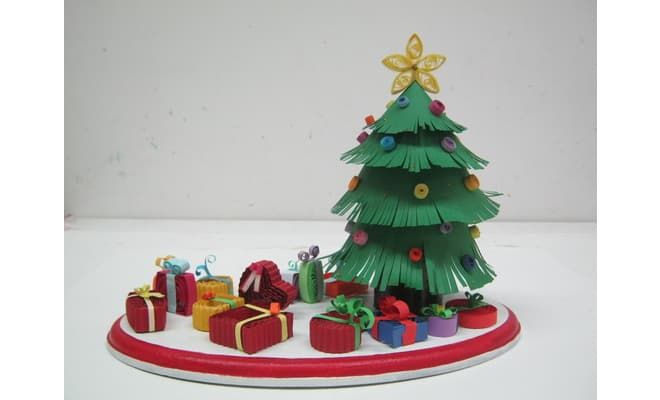 Christmas tree decorations
Christmas tree crafts gain popularity during Christmas and thats when you want to know different ways to make such little things. Make dainty little crafts to decorate your spaces on the festive occasion of Christmas. Give your christmas tree a personal touch by making these beautiful tree dangles or you may dangle them on your bags or keychains.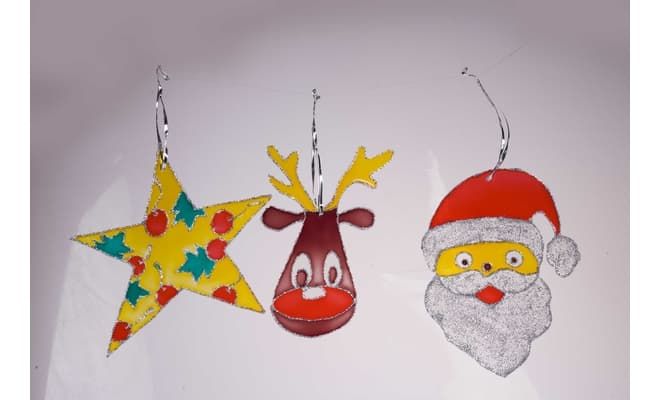 Use punch craft to create Christmas tree card
Make a beautiful Christmas card this festive X'mas season with punched flowers in a gradation of green shades. It's a lovely card that can be given to close friends and family. A customised and personalised Christmas card that will hold a special place in anyone's heart who receives ir for the sentiments it carries.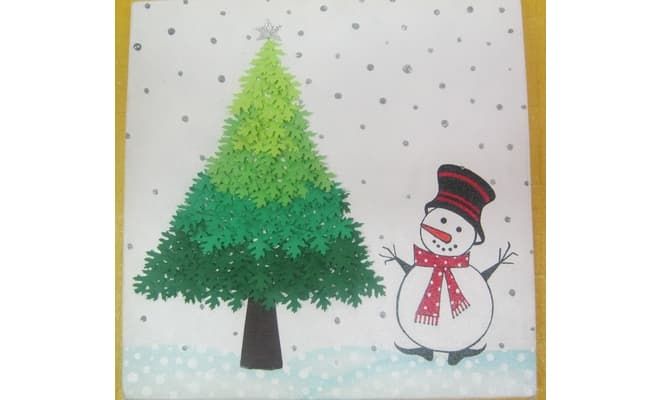 Make 3D Christmas tree card with paper craft
3D Christmas cards are interesting to learn and gift too. Personalise and customise them to your taste and preference. This is a simple way one can make 3D Christmas cards, use the same technique and make numerable 3D cards for several occasions. A card with a difference are these 3D cards that would be appreciated as they have been handmade with love and sentiments.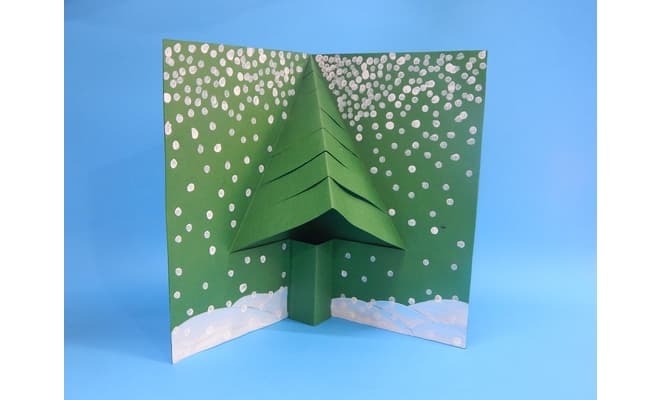 Create your own snowman placemat
Christmas has always been a time for family reunions, happiness and Santa surprises for children. This exquisitely handpainted placemat with a snowman and the scenery makes a lovely dining table accessory or can be simply used as a decorative piece. Such Christmas placemats are a great idea to place as your centre piece during this festive season of X'mas. Learn to make them and fun doing this as an activity. Teach young kids to make them and encourage them into the world of art and craft.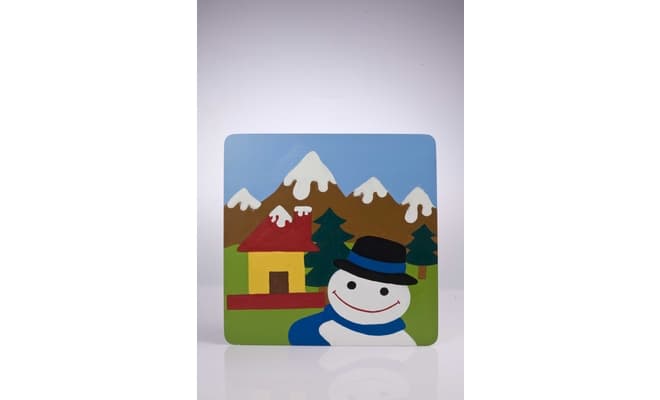 Create Christmas tree dangler using Glass Colors
Use glass colours innovatively and make vibrantly painted Christmas balls that you can proudly put up on your Christmas tree. Make a long chained bunting with these Christmas balls and string them across your space that needs to be decorated. They will look very pretty once they are amidst pretty little fairy lights.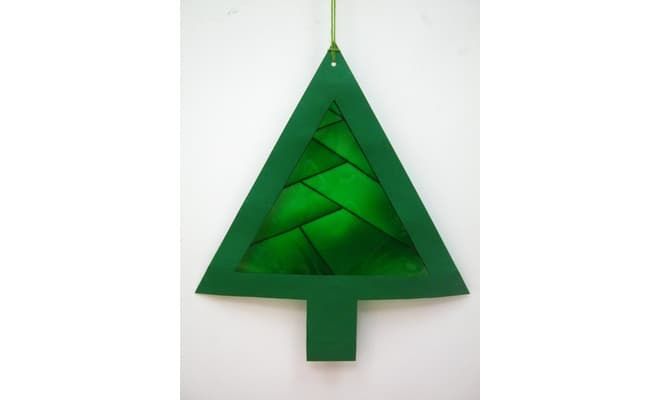 Christmas tree danglers
These lovely creative danglers with glass painted tree decorations will add a personal touch to your Christmas decor. These are simple to make and looks beautiful. Hang them on the Christmas tree or make a dangler if you wish to.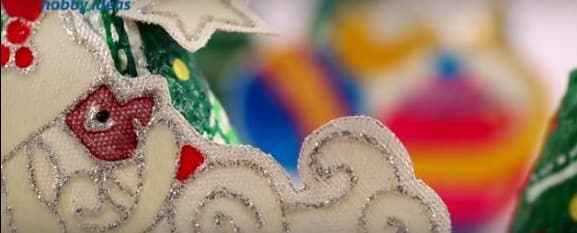 Reindeer Tray for Christmas
A very handy thing amongst other things in the kitchen are serving trays. Why not make your own Christmas serving tray with a Christmas theme. We have used the reindeer theme in this project you could use your imagination and make one that suits your liking. Make all your Christmas goodies and proudly serve them in this beautiful handmade serving tray.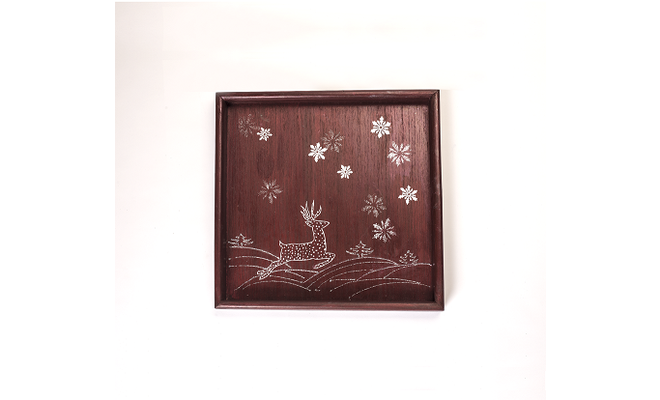 Christmas Star Ornate
Christmas ornaments around your home will surely bring in the festivities into your homes. Make single pieces or a whole collection and decorate your home and special spaces with your creations. They look both chic and sophiscated and bring that bling and glitz into your homes.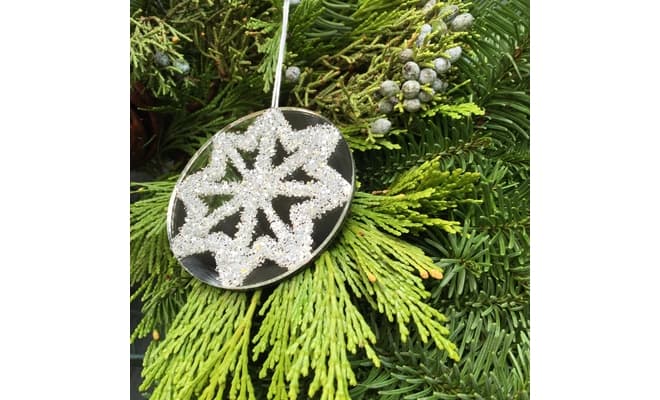 Snowman greeting card
Make this glittery snowman card and send it to your family and friends to share the happines, joy and peace this Christmas season. This cute looking snowman is made using Glass Colours and Liquid Embroidery Colours along with Artistry Inks that are used for the background of the card. Happy crafting and Merry Christmas to you all. Make such and more varied greeting cards for special occasions and see the appreciation you get.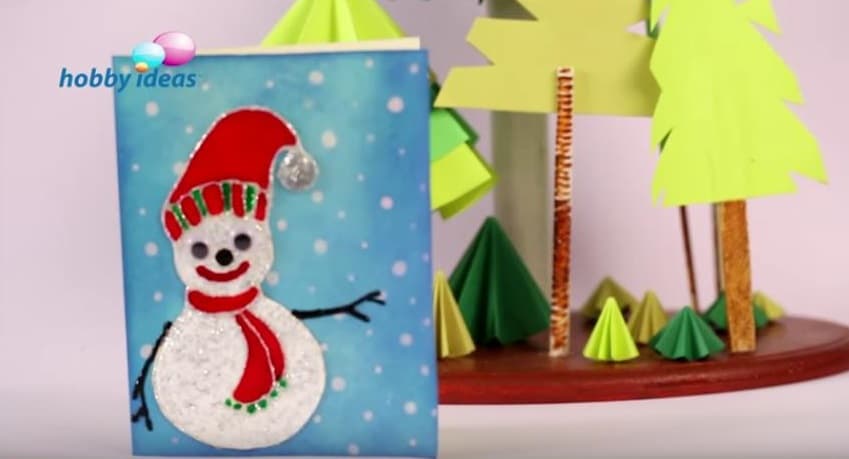 DIY Easy Snowman Christmas Card
Christmas being a festive season also is a time when families and friends take that much needed break and go on vacations. Wish a dear close friend or family member bon voyage with a holiday greeting card. It would be much appreciated and remembered as a great gesture for years to come. Get innovative and choose your favourite theme and make them for close friends and family.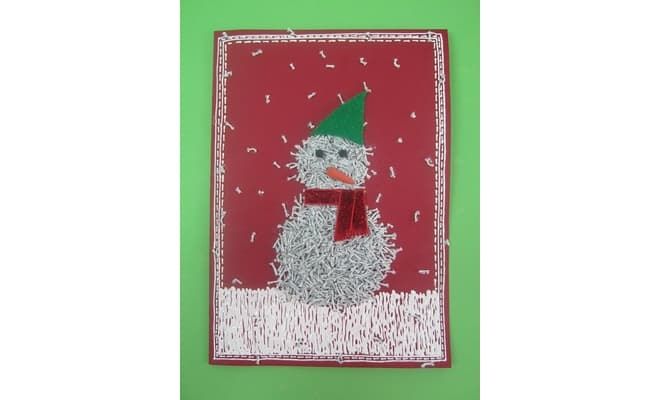 Christmas paper wreath
A wreath spells good omen and a warmth when hung in your drawing room or on your main enterance door. Make your wreaths with colourful pieces of magazine and see how pretty it would look once completed. To know one can make a wreath with recycled papers makes your craft even more interesting as all you require are basic materials.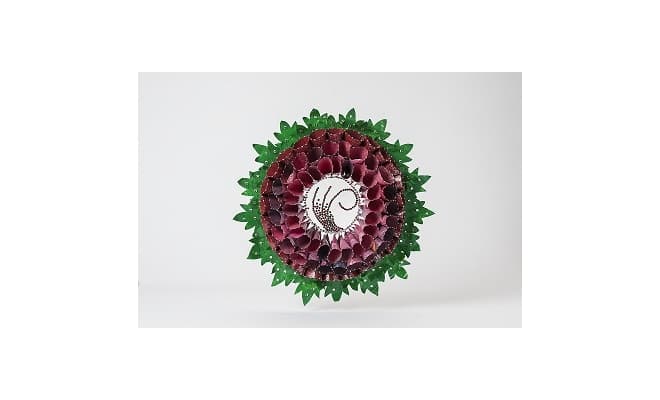 Santa tote bag
Get trendy and make your own Santa bag. Shape your bag in the desired shape and make your Santa on it with a Christmas theme. Pack your Santa bag with candies and goodies and surprise your close friends and family with this fun filled bag of joy.
Reindeer horn crown
Looking for an engrossing and meaningful activity for kids ? Here's your chance to get creative and make this Christmas crown. Add a personalized and customized touch to the crown and use various colours to paint and make them look festive.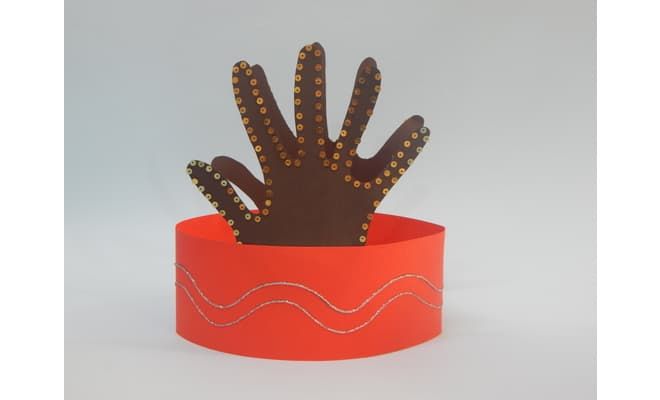 Christmas tree papier mache
Recycled materials like a tissue roll and newspapers have been to very creative use. This project teaches you how to make craft Christmas trees with waste materials. Place them around the house to add colour and give a different look this X'mas season. Hang them prettily to bring out the livliness of festivities in the air.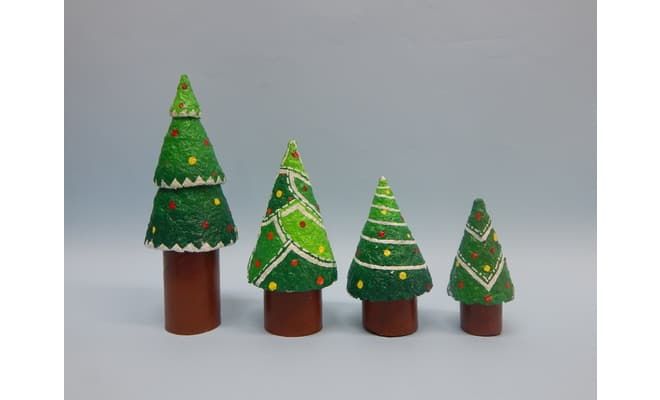 Super dough Santa and reindeer
Make this lovely handmade Santa Clause on a sledge and a reindeer to decorate your homes this festive season. They are made using basic techniques of forming clay. The super dought is available in bright colours and makes it an attractive and colourful tabletop display item. Enjoy crafting and MERRY CHRISTMAS to you all.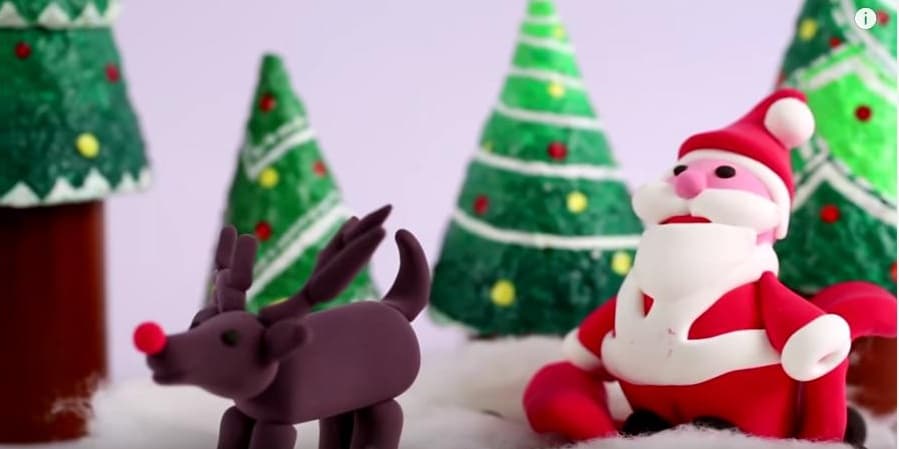 Kirigami card with chocolate box
An interesting hobby to get engrossed is Kirigami. A craft that involves folding and cutting paper to create beautiful forms and shapes. This project teaches you how to make a handmade chocolate box so apt to fill it with chocolates, candies and sweets to give away to guests as a token of appreciation from a host.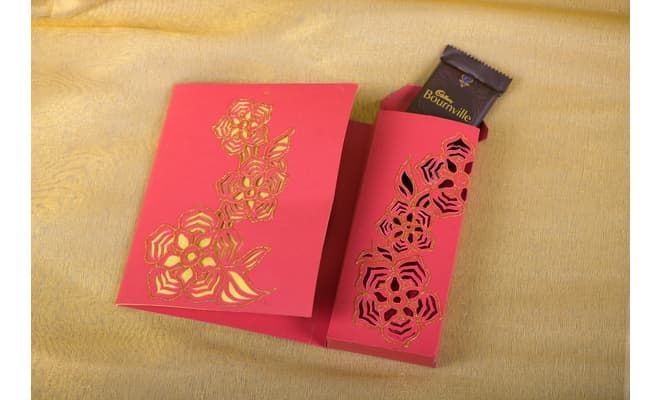 DIY Christmas baubles
Hanging baubles spell Christmas festivities and celebrations in plenty. Make colourful baubles like a snowman, hollies and a lot more to hang around your Christmas tree and add that bling to your décor.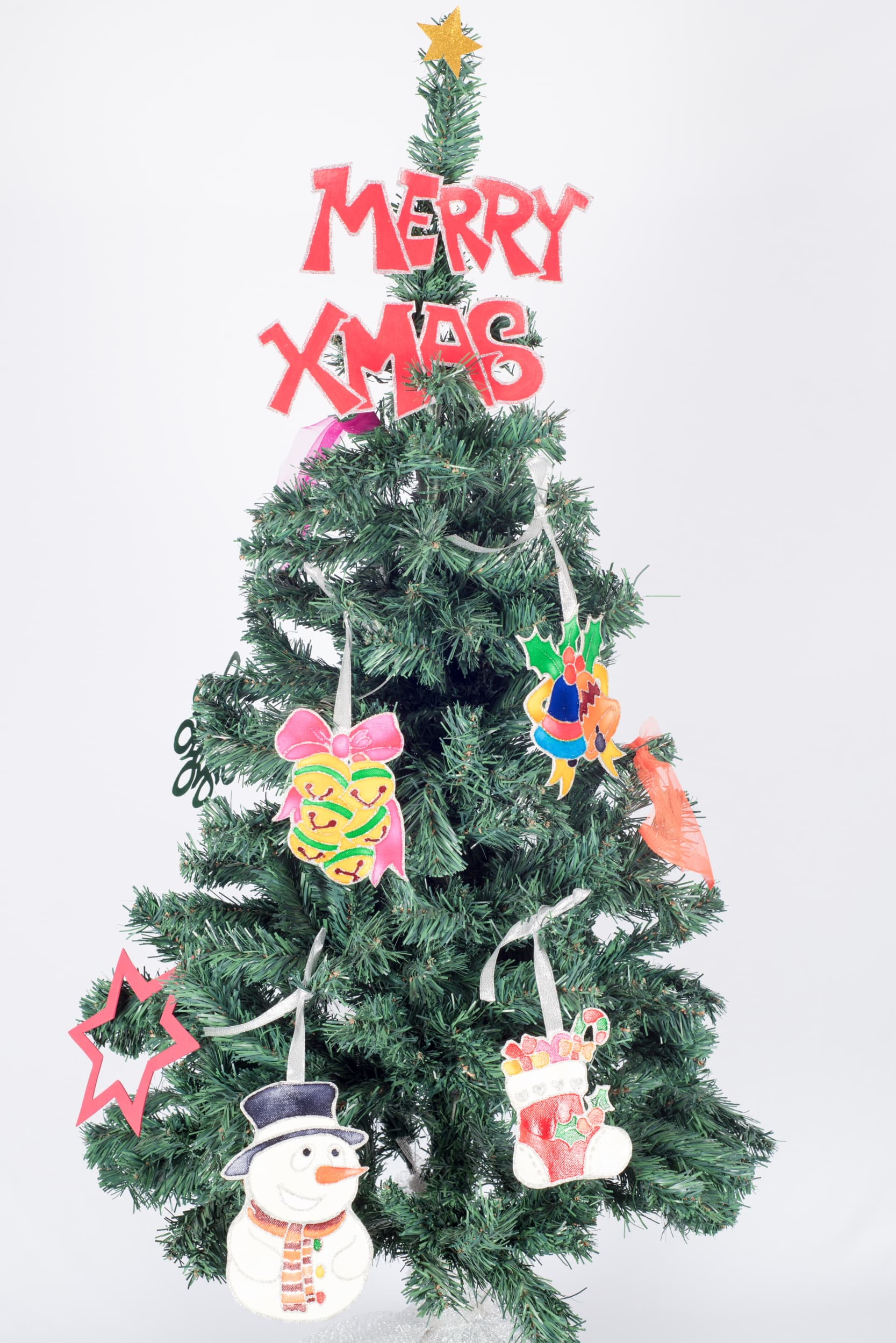 Kirigami pop up cards
A pop up greeting card is always fascinating to see and bring out the curiosity as to how it has been made. So here is your chance to learn how to make one. We have used a Christmas theme for our pop up card you could choose any theme that suits your fancy.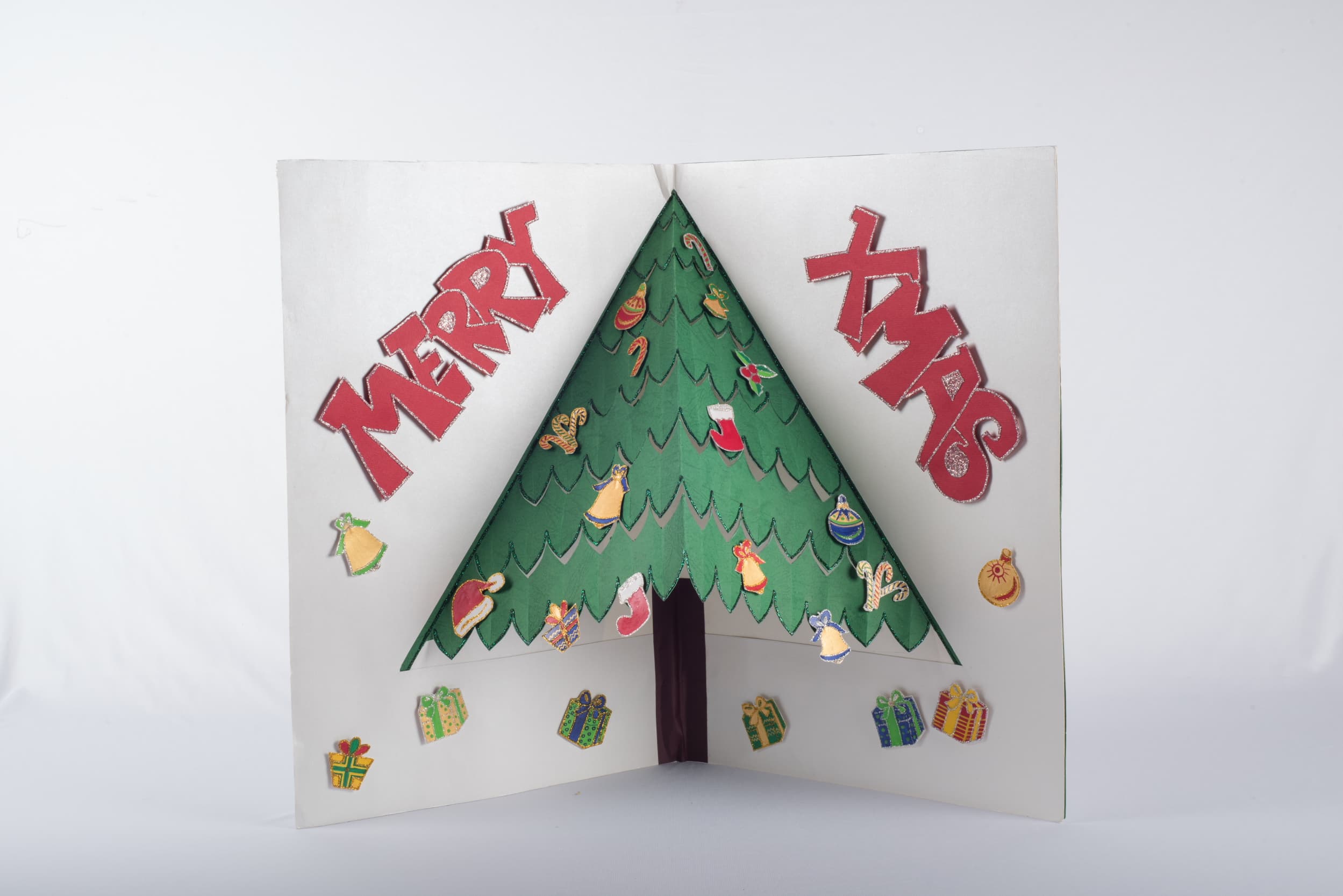 DIY X'mas photoframe
Kirigami as a craft is a very interesting hobby to inculcate. A paper craft that involves folding and cutting paper to create beautiful forms and shapes. Here we have made a wintery X'mas thematic photoframe in a very festive kirigami pattern. Make these kinds of cardboard photoframes for special occasions and display them proudly in your home spaces. Make your own picture frame and personalize it according to your fancy. This is a good project to learn that helps you make a diy photoframe to gift on special occasions.
Do It Yourself Christmas Coasters
Christmasy colours typically red and white is what we have actually captured. Beautiful handmade Christmas table coasters that are great to gift on this occasion or simply use them in your homes. This project teaches you how to make diy coasters. These coasters once made can be gifted to people on special occasions.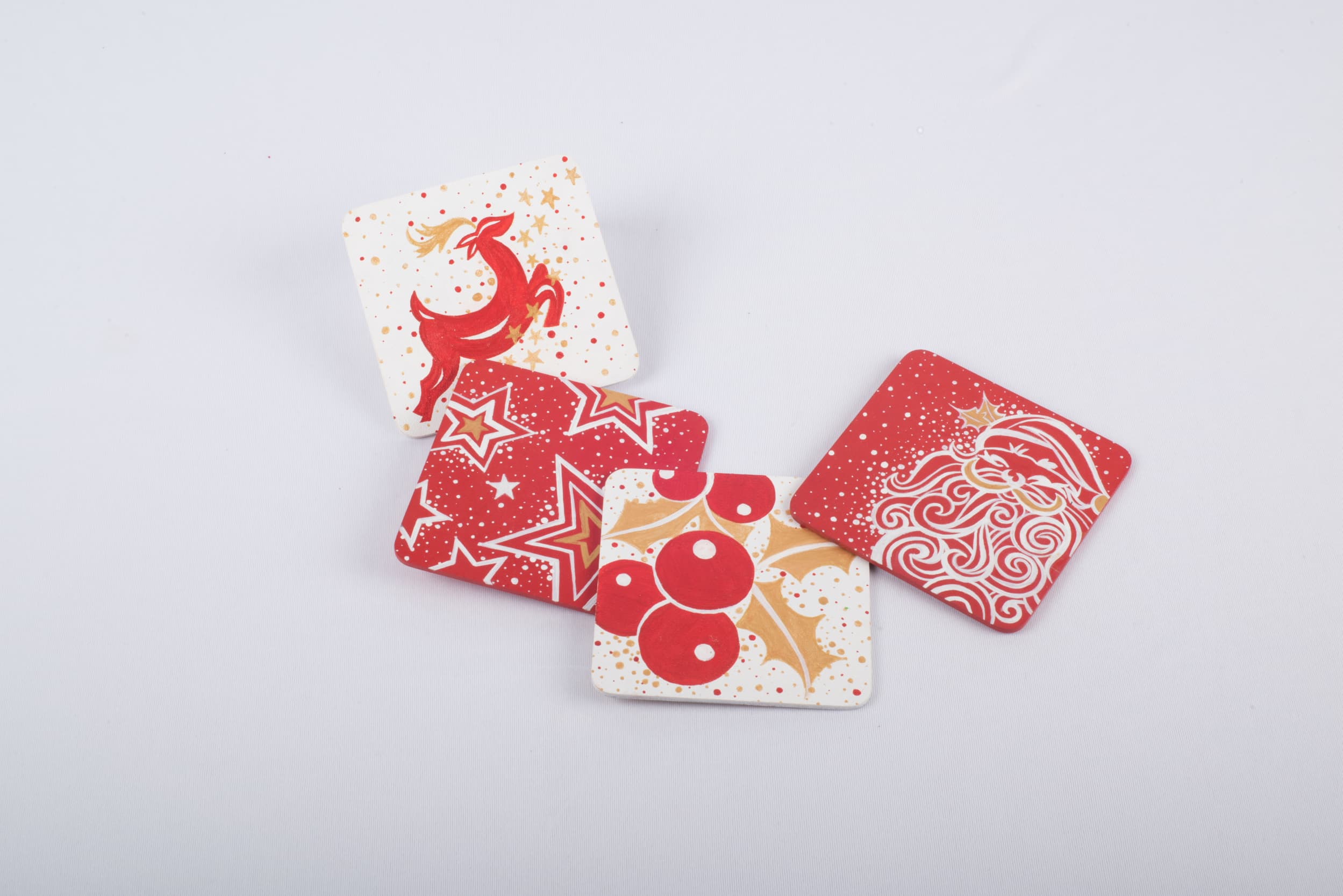 DIY Christmas wreath decorations
A Christmas wreath is most synonymous with the festival of Christmas. It's one of the handmade Christmas decorations that can be made for close friends and family on this auspicious occasion. It can be made with various materials here we have made it beautifully with quilling giving it a festive yet delicate look. A wreath is often a symbol of good spirits and happiness and so is seen on doors. This quilling wreath is something that is different and looks very impressive when adorned in your homes. Make holiday wreaths as good omens for glad tidings.