Looking for some inspiration to decorate your house during this festive season. Here is the perfect DIY for you! The diyas have been painted using 3D neon liners and aren't they just gorgeous? Learn how to decorate diyas with latest diya decoration ideas and easy craft ideas at Hobby Ideas and make your Diwali brighter this festive season!
You can also check out some amazing Diwali art and craft ideas like How to Make Diwali Toran at Home, How to Make Dangling Curtain from Mouldit Clay, How to Make OHP Sheet Rangoli Designs, How to Make Diya Wall Hanging for Diwali, How to Make Latern Diwali Greeting Card with Irish Fold and much more at Hobby Ideas!
So let's begin with the diya painting!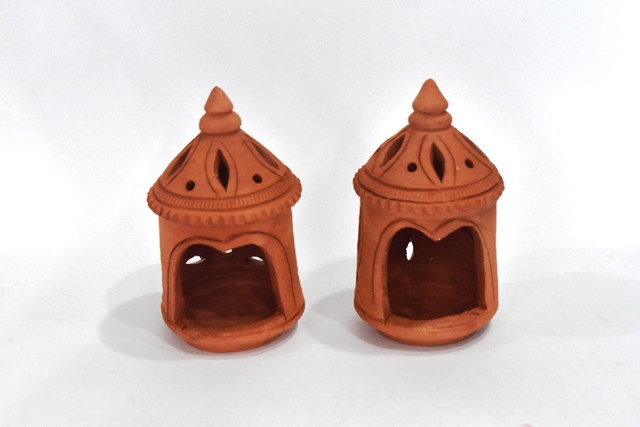 Take 2 terracotta diyas. Soak them in water overnight. This helps in clogging the pores so that there is less absorption of colours.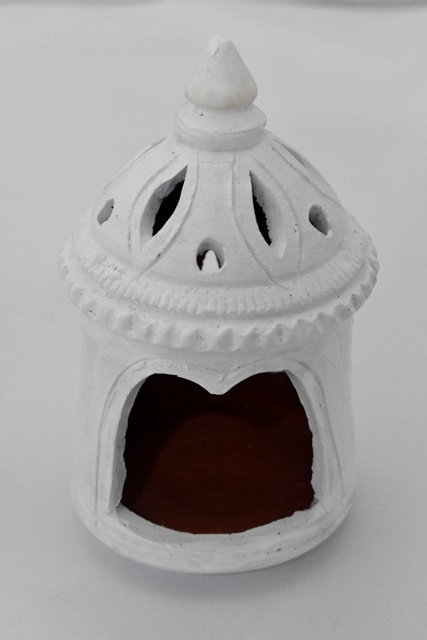 Prime them with Acrylic Colour White. Leave them to dry.
Start painting the diyas with vibrant Neon colours. Give 2 coats for a better effect. Leave them to dry after each coat.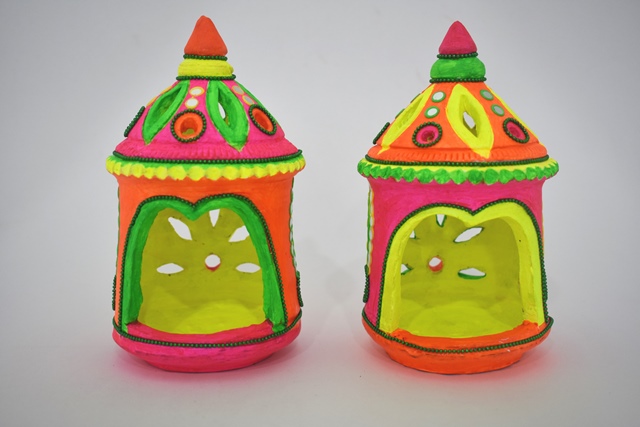 Paste embellishments like ball chain and foil mirrors intermittently with Fabric Glue. Enhance the look with 3D Neon Outliners.
There your festive diyas are ready. Aren't they just lovely and they moreover they will make such lovely gifts in the upcoming festive season.
Material Used : Fevicryl Neon Acrylic Colours kit, Fine Art Brushes, 3D Neon Liners, Fevicryl Acrylic Colour White 27, Fabric Glue, Festive Terracotta Diyas, Water Container, Colour Palette; Ball Chain, Foil Mirrors