Looking for some inspiration to decorate your house during this festive season. Here is the perfect best from waste DIY for you! The bottles have been painted using 3D neon liners and aren't they just gorgeous? These bottles are painted using Lippan art which is famous clay art form practiced to decorate homes in Gujarat using clay and mirror work. So learn this easy bottle painting art on empty bottles by using 3D Neon Liners, making awesome artwork to decorate your house.
To learn more amazing art and craft ideas to decorate your home you can check out How to Make Dangling Curtain from Mouldit Clay, How to Make Decorative Wall Hanger Hooks at Home, How to Make Ravan Stone Paper Weight and more creative and fun craft ideas at Hobby Ideas!
Let's begin with the bottle decoration!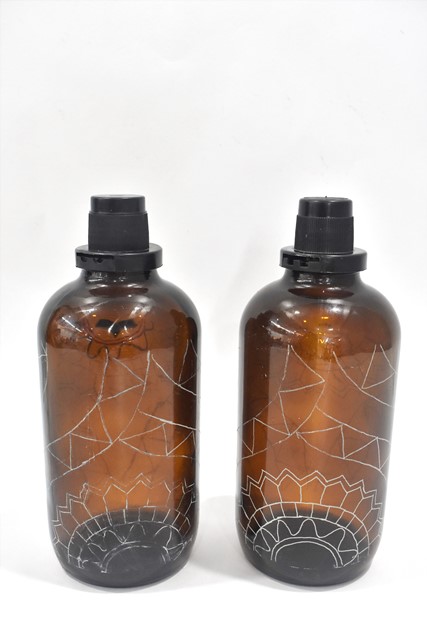 We start by taking two bottles and cleaning them. If there is a label on the bottle you can easily remove it by soaking the bottle in a bucket full of water overnight. Dry the bottles.
The next step is to think of a design and draw it on paper. Lippan art is a traditional Kutchi art where the women of the house decorate the walls with mud and mirror work. We are replicating the same on the bottles. Lippan art uses a lot of geometrical forms. Trace the design on the bottles with a white carbon paper.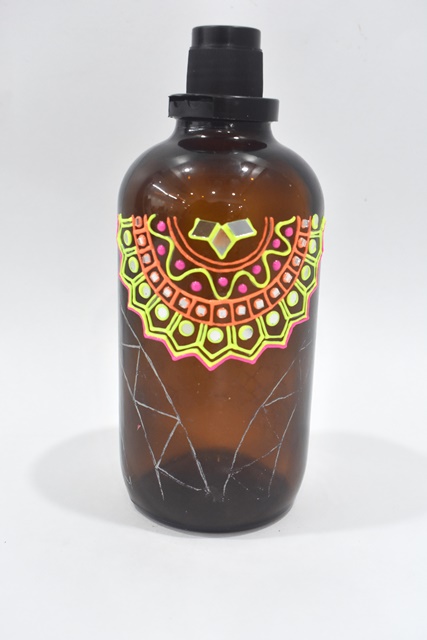 Start filling in the design with a mix of all the four 3D Neon outliners. Intersperse the line drawing with mirrors. Adhere the mirror to the surface using 3D Neon outliners; apply a blob of the colour and place and press the mirror on the blob.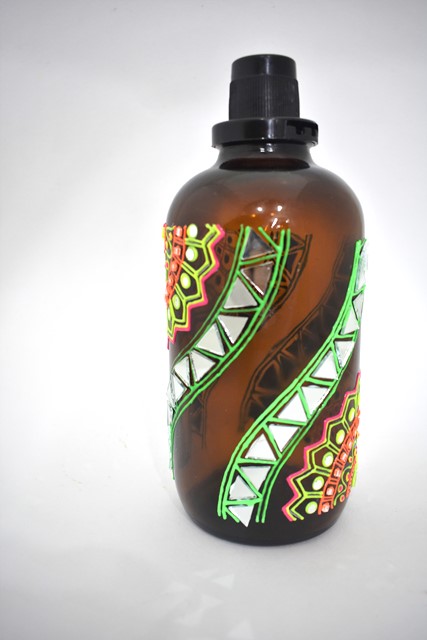 Fill the alternating space with waves made using mirrors and colours as shown in the image. Make the borders and leave it to dry.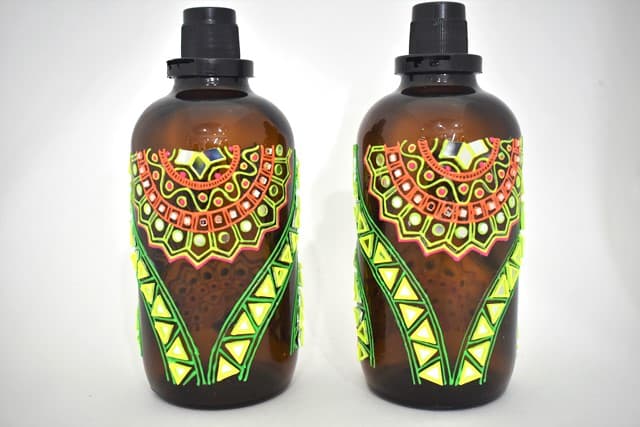 Here the lovely decorative bottles are ready to go! Apply a coat of spray varnish for durability.
Decorate your space or gift them to your near and dear ones. These will light up any corner.
Material Required :Fevicryl 3D Neon Liners, A4 Sized White Paper, Pencil, Carbon paper, Decorative Mirrors.