Kettle painting with Neon Colours
DIY Kettle painting with Neon Colours
We find everybody including a kettle in their décor nowadays, as they look so cool! A kettle gives an eclectic feel to the overall scheme. They are easily available and are easy to paint and can be customized accordingly. One can have a lot of fun painting on a kettle like we had for this one. We have painted cute little llamas and recreated a background similar to Van Gough's starry night on this one. Try out this interesting kettle painting design.
We need the following to paint kettle:
An aluminium kettle
Fevicryl Acrylic Colours – White 27, Cerulean Blue 32, Burnt Sienna 01, Black 02, Purssian Blue 19, Sky Blue 63 Neon Acrylic Colours – Pink , Orange 017, Green 012 and Yellow 011
Fine art brushes, Colour Palette, Water Container, Sponge, White pencil
How to Paint a Kettle:
At the onset we take the aluminium kettle and dab it with Fevicryl Cerulean Blue colour all over. Let it dry. Then do another coat to get a uniform base.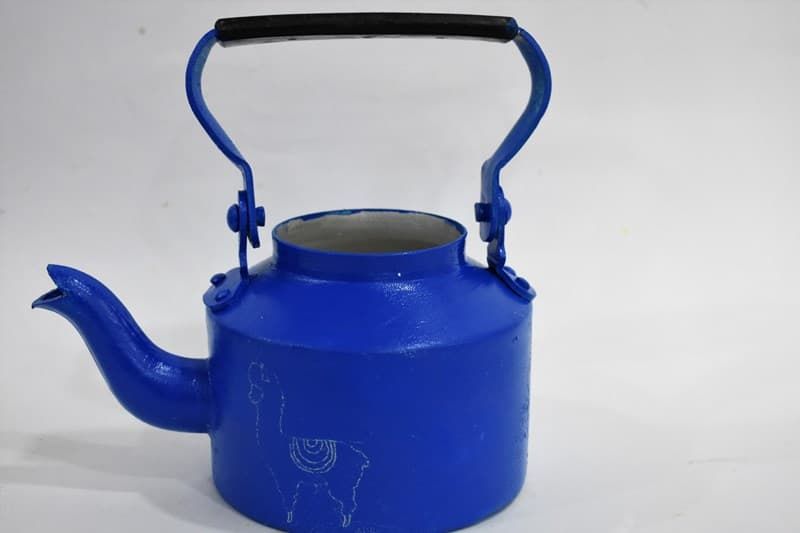 With a white pencil draw a few llamas and cactus all around the circumference of the kettle.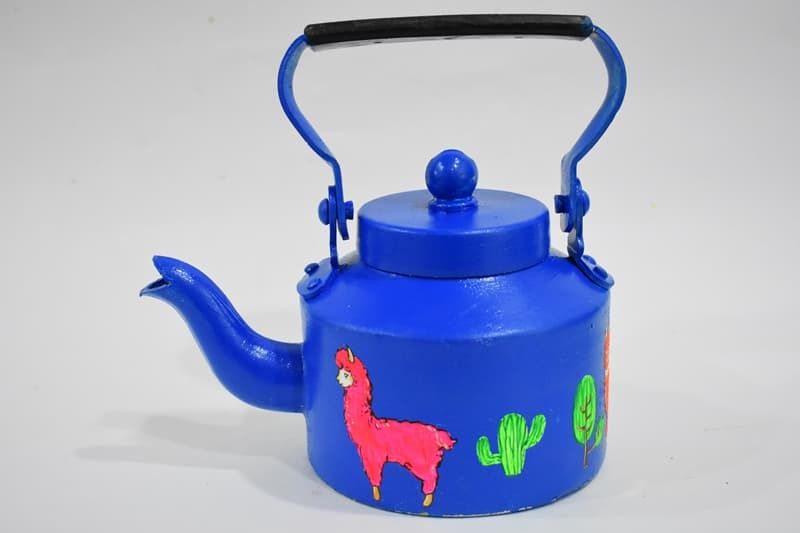 Paint the cacti and the llamas with a base coat of Fevicryl Colour White. Let it dry. Then paint the llamas with bright Neon Acrylic Colours Yellow, Orange and Pink and the cacti with Neon Acrylic Green.
Paint the features with Fevicryl Burnt Sienna and its tones, made with mixing Burnt Sienna with White.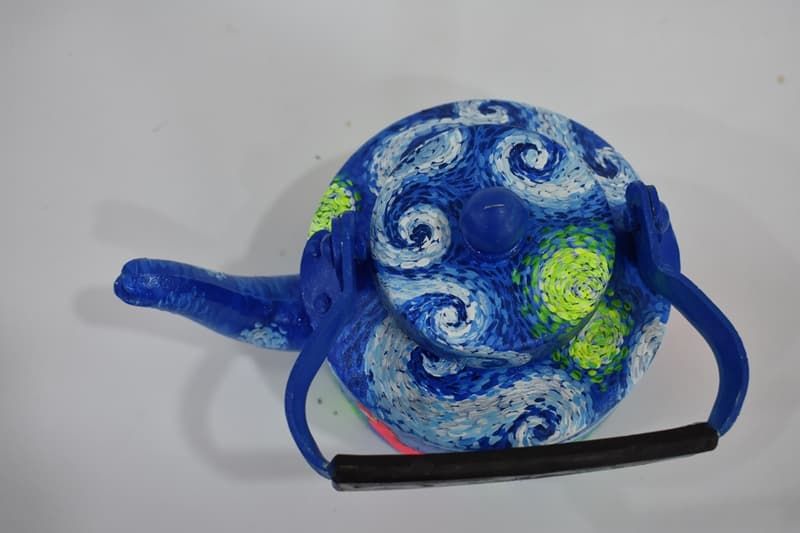 Now paint starry night background with curved strokes made with Fevicryl White, Cerulean Blue, Prussian Blue Sky Blue and Neon Yellow. Let it dry.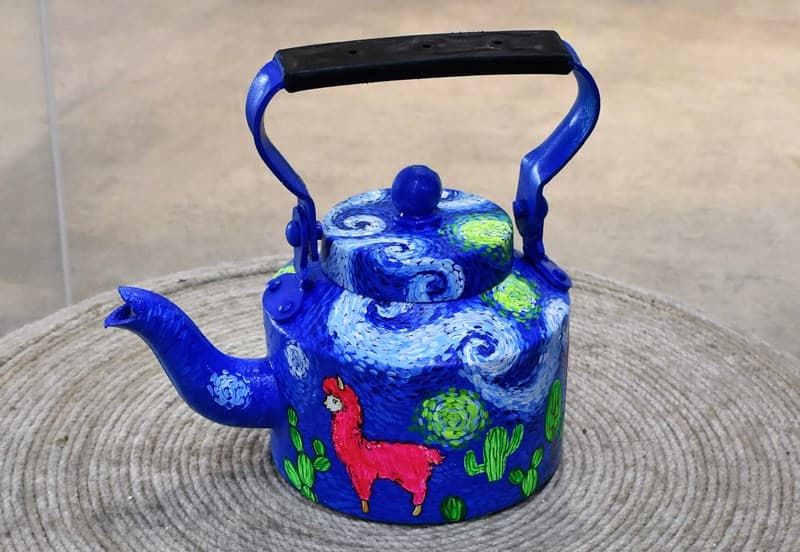 Viola our cute painted kettle art is ready! Finish it with a water proof varnish and this can be used to serve hot beverages too. We had a lot of fun making this one and hope you have too when you make your own kettle using Neon Acrylic Colours!