DIY Diwali Lanterns at Home
Lanterns and kandils add that element of festivities in the air. Merely seeing them being hung from balconies, windows and verandahs give a very warm and welcoming feeling. And what is better than handmade Diwali lanterns and Diya lanterns. Make them and gift them to close friends and relatives its very pleasing to receive a handmade gift on special occasions. Here we have some very easy to do Diwali lanterns that you all must try. So go ahead and illuminate every moment of your life.
Make Handmade Lamp Cover
Would it not be lovely to make this lamp cover and gift it to someone special on an equally special occasion? Learn here from our simple step by step tutorial and before you know you have a delicately handcrafted lamp cover made with Shilpkar and Metallic Colours. It's a must try for you and see the pleasure and satisfaction you get making it and being appreciated too. Click here to know how to make handmade lamp cover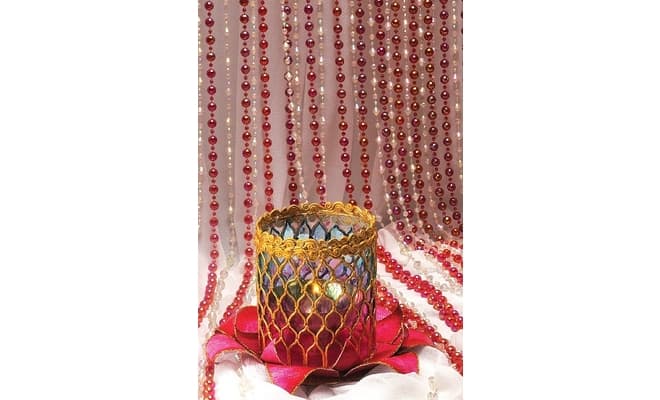 DIY Lantern Decoration Ideas
Diwali lanterns are a pleasurable sight that are seen during the auspicious festival of Diwali. Light up your lives with happiness and make these lanterns that are simple and beautiful made up using ornamental stones to add sparkle when lit up. I am sure you have found this project interesting so click and learn how to make this lantern at home.
Do It Yourself Colouful Lantern using Jute Fabric
Here you have a very different way to make a lantern using jute fabric. A jute lantern what a wonderful way to make a Diwali lantern this season. Colour these jute lanterns with shades that are to your taste. We have used Glass Colours to get this festive look and effect. Try this unique diwali lantern making tutorial for your home here.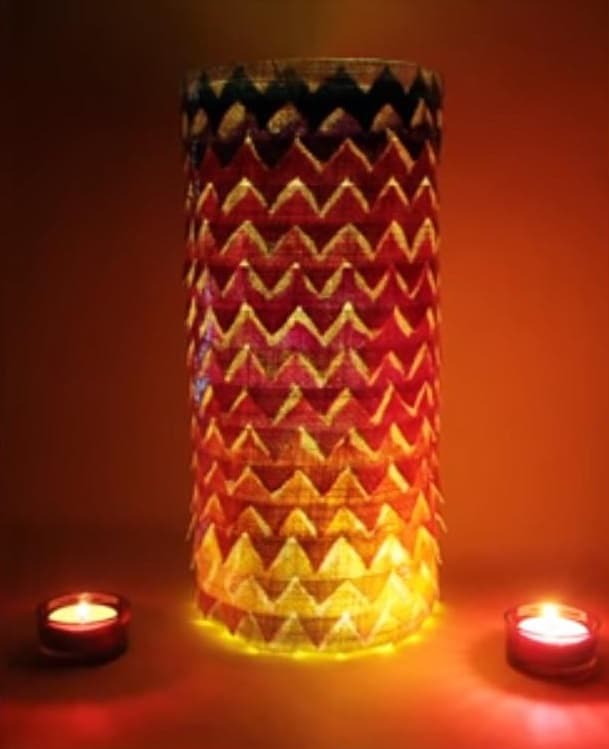 Butterfly Lantern
Looking for a unique lantern this festive season? So think out of the box and what you get is this butterfly lantern that is different and helps you learn a new art and craft technique. Follow the step by step tutorial and it is sure not to disappoint. A lovely handmade Diwali lantern made of jute and canvas and enhanced to perfection with glittering glass colours. Try this butterfly lantern now!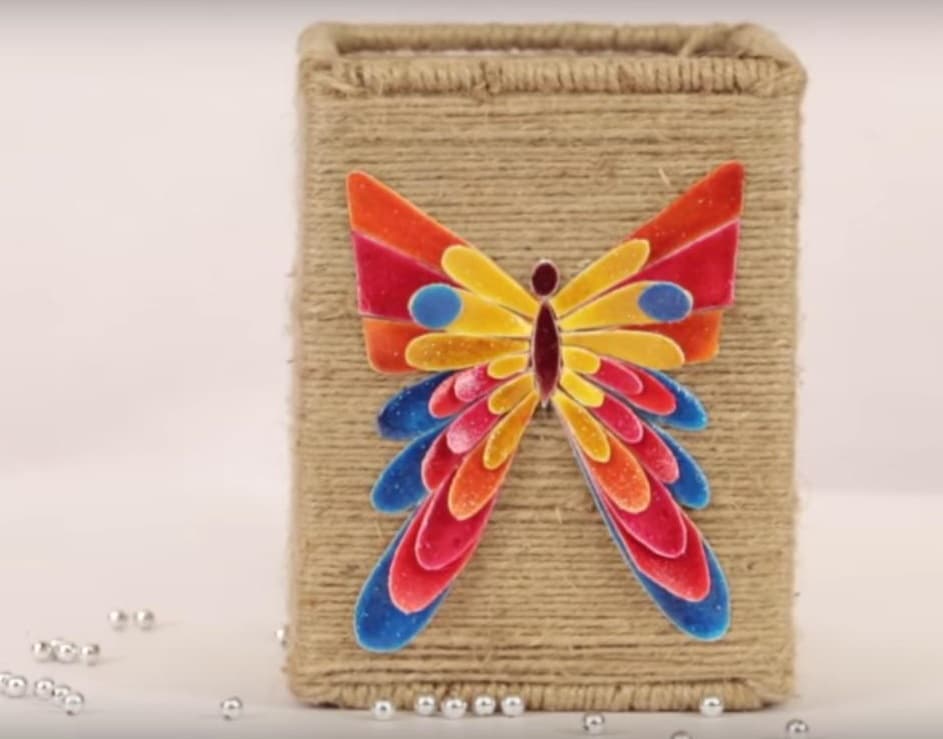 Upcycled Lamp
Ever thought of an upcycled Diwali lantern made of empty tissue rolls, well here's your chance to make one. Its' a wonderful concept do try it and make your own personalized lantern this Diwali. Go a step further and make for a relative or friend and gift it to them on this festive occasion. Read more here.
Best out of waste Lantern – Recycled CD Lantern
Recycled CD can be made of real good use. Ever thought of a recycled Diwali lantern made from CDs. Here we have used them to make Diwali lanterns in a very different and unique manner. Shape and alter the size as per your choice. Pick up your Cd's lying idle and put them into some use this Diwali. To know about how to make your
best out of waste lantern,
click here.
Handmade Lanterns with Painted Diyas
Shaded Diwali lanterns are just so perfect to be hung on your balconies and verandahs. They spell festivities and an atmosphere of good spirits and happiness. They are very simple and basic to make do try them and feel ever so proud of your creations. Click and read more on how to make your own
paper lantern
this Diwali.