Diwali Greeting Cards
Diwali Greeting Cards
Diwali Greeting Cards - Read about these diwali greeting cards ideas to make festive cards for your family this Diwali! For more Diwali Craft ideas, visit HobbyIdeas today!
Diwali Greeting Cards
Who does not love receiving greting cards ? That too a handmade personalized and customized greeting card. It feels special when that happens. We have thought just on those lines and have made projects that help you easily and simply to make handmade cards. So this festive season make your own handmade Diwali greeting cards and see the appreciation you get and the love that you can spread.
Basic Diwali Greeting Card for Kids
An Ideal quilling cards as a Diwali greeting card is this made with colourful strips and very aesthetically dotted around with sequins. Try your hand at making handmade Diwali cards this season and make that difference with a personalized touch. Read more about how to make quilling cards here.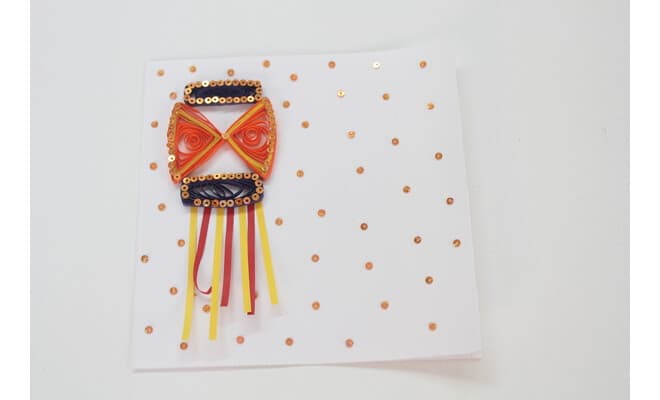 Make a Diya Card Using Glass Colours
A card with a difference a DIY card that uses glass colours. Doesn't this sound really different and interesting ? So wait no more make this handmade Diwali greeting card with your own colour combinations for your friends and relatives. Try making this greeting card by yourself and share your creation with us.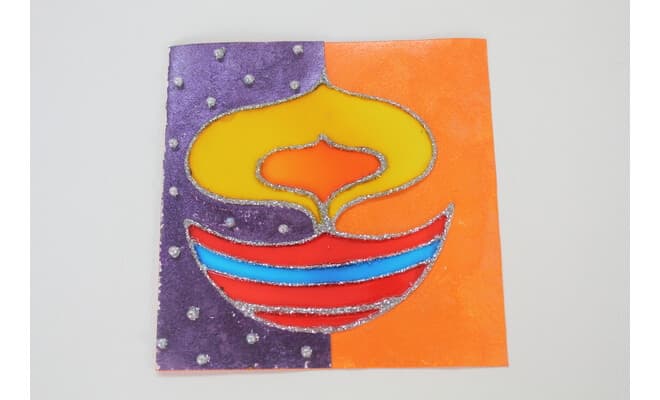 Easy to make Diwali Card for beginners
Give an interesting look to your plain / basic greeting card this Diwali. A handmade Diwali greeting card with a bright star cut out enhanced with Glitters and pretty sequins to colour co ordinate as per your choice and taste. Start your diwali greeting card making journey now !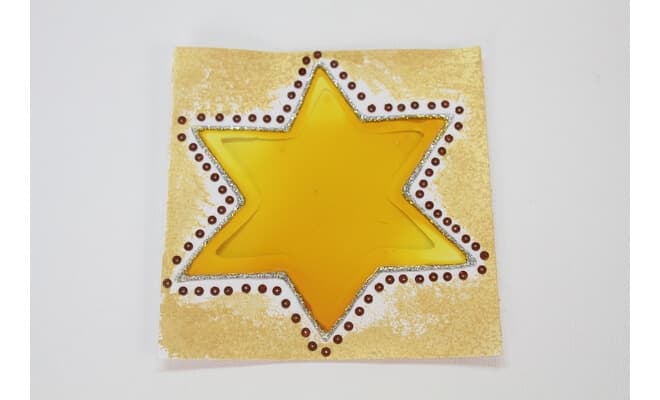 Prepare Diwali Greetings Quilling Technique
Quilling cards are a good diwali greeting idea that can be thought of as it stands apart and is pleasurable to make too. Have fun with sponge dabbing and adding bling to your card with Pearl Metallic Acrylic Colours and sequins studded around in a pattern. Learn to make greeting card using multiple techniques here.