Neon Bottle Painting Art
Bottle painting art has taken over our imagination by vengeance! What started as best out of waste has become an art form! There are multiple ways that the artists are using the bottles as a canvas, they do mixed media, they do texture, they do pointillism and they do mandalas; the possibilities are immense. We have used an unusual combination of pastel background with white leaves enhanced with dots of neon orange on this DIY bottle art. Isn't this classy?
How to Paint a Bottle: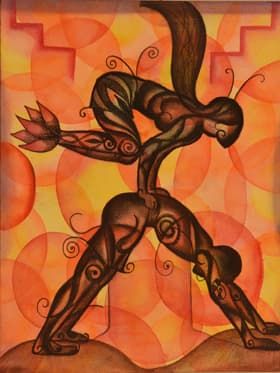 We started with taking a recycled bottle; an unusual shaped bottle works better. If there is a label on the bottle dip it in a bucket full of water overnight and the label will come off by morning. Dry the bottle with a napkin.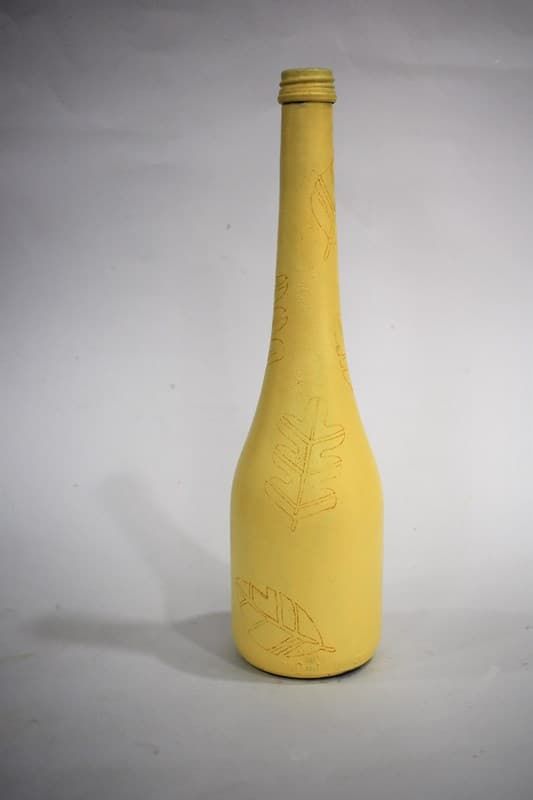 Then take some Fevicryl Acrylic White and Fevicryl Acrylic Burnt Sienna and make a light off white pastel shade. Take a piece of sponge and dab the bottle with the shade which has been mixed. Do two coats; let the first coat dry before painting the second. Keep it aside.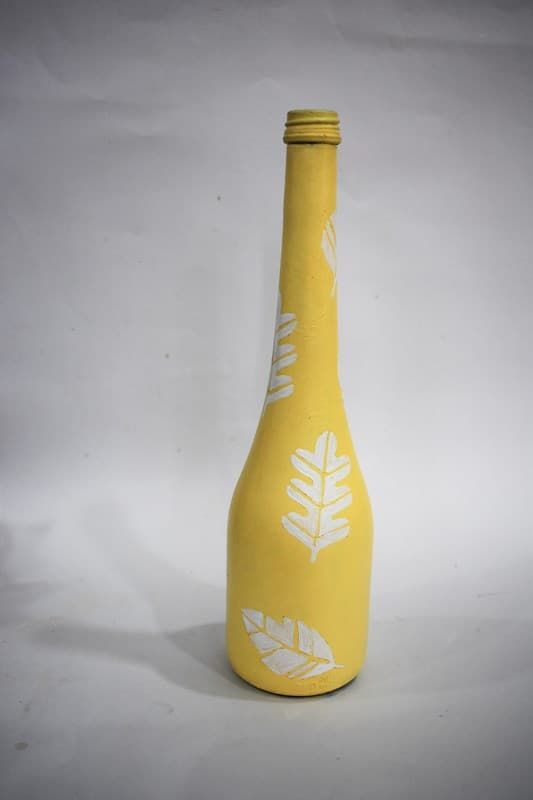 Now think of a nice design to be painted on the bottle. As nature designs are trending we will draw different types of leaves on the bottle. An easy way to do this is to draw the design on a gateway paper and then trace it on the bottle using a carbon paper. There are lesser chances of fewer mistakes.
Paint all the leaves with Fevicryl Acrylic Colour White and let them dry.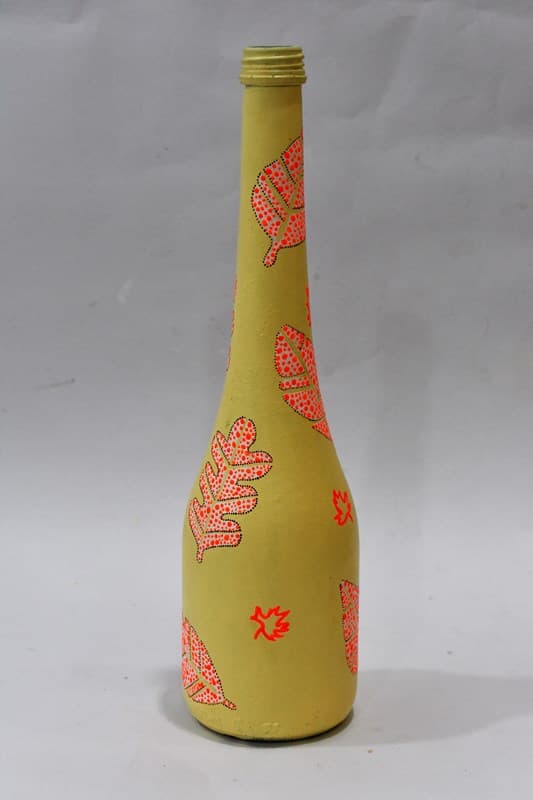 Now take Neon Acrylic Orange and Fine art brush no. 2 and paint small and big dots onto the leaves. Outline the leaves with minute dots of Fevicryl Acrylic Burnt Sienna and make random maple leaves all over the bottle to finish the look.
This is an easy and simple bottle painting design. Use the bottle as a home décor accent or a vase. It will bring about a touch of class in any corner of the house and is ready in a jiffy!
Material Required – Fevicryl Acrylic Colours Burnt Sienna 01, White 27, Fevicryl Neon Acrylic Colour Orange 017, Fine art brushes, Glass bottle, Sponge, Water Container, A4 paper, Carbon Paper, Pencil.