The Russian art and culture is extremely rich in its form and style, especially when it comes to literature, philosophy, classical music, ballet, architecture, painting and cinema.
To speak more on the art and craft culture of Russia, they have the famous:
Lacquerware painting - This has been a traditional art form in Russia for centuries. Papier Mache boxes and panels were lacquered and painted with intricate designs and scenes from folk tales. The Kremlin stands testimony to the exemplary architecture that Russia is rightfully proud of.
Gzhel – A famous style of Russian ceramic.
Palekh – These are small paintings often pertaining to the Russian fairy tales or literary works, which are produced with tempera paints on varnished boxes or cases made of papier mache.
Zhostovo Painting – is a traditional Russian folk art in which metal trays are made with lovely floral designs.
Vologda Lace – This was A lace which was originally woven from gold and silver for garments of nobility and church hierarchy. Today Vologda lace has gained worldwide attention for its rich, decorative patterns and smooth lines.
Matryoshka – Perhaps Russia's most recognizable handicraft, Matryoshka is a painted wooden figure that can be pulled apart to reveal more "Russian Nesting Dolls" inside. A typical theme for a Matroshka set is usually peasant girls in traditional dress, but nontraditional dolls are just as common.
Taking inspiration from these traditional handicrafts and art forms we have come up with very interesting articles that have nuances of the Russian representations. We have made clutches, jhola bags that have typical Russian embroideries patterns replicated on them. The Kremlin has been beautifully painted on a laptop sleeve. A very distinct horse form that is very Russian has been translated on a pair of boots. There are certain flowers that are typical to Russia have been used in the photo frames. There are the Matroyoshka dolls that are so very synonymous and integral to the Russian culture, which we have interpreted in our way. The delicate and intricate designs as seen on the treasure chest and jewellery box, are Russian patterns that can also be seen in their architecture and paintings.
Another aspect that has inspired us to relate to the Russian theme is the vibrancy of colours which again are apt and not over the top.
Clutches
These beautiful and ornate clutches are unique and differently shaped giving you a variety to choose from. The kind of intricate work done is typical of the Russian embroidery that they do. Inspired from the Russian art renders a look with a difference especially the colours used.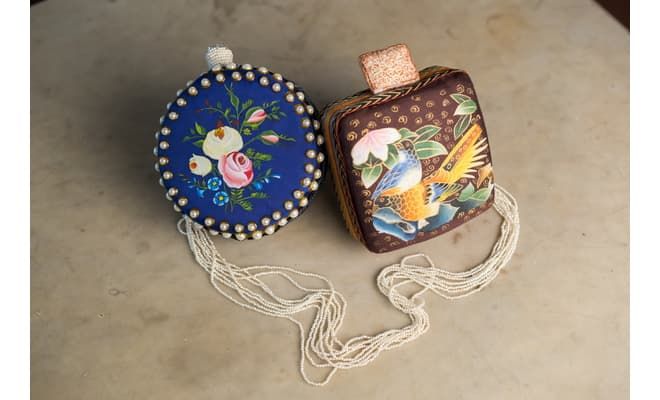 Jhola bag
A lovely a bright jhola bag that is an ideal gift to give someone who loves bags. The motifs and pattern are very different from what one sees today. This can be paired with both a western look as well as an Indian outfit. If you look at the stitches it is typical of that of the Russian embroidery that they are so used to doing. We have also imbibed the Russian motifs to give it that correct feel and look.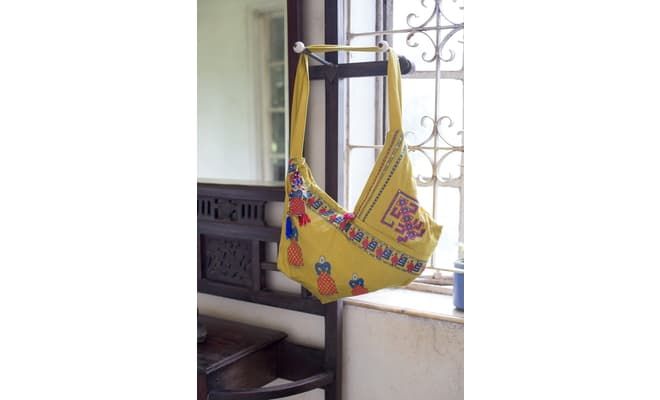 Laptop & mobile cover
This paring is very eye catching inspired by the culture and architecture of Russia. It's rather colourful and bright. It looks trendy and is of utmost utility too. Make it for someone special and surprise them with this as a gift. Representing the Kremlin here in a rather colourful manner has been our endeavor. There are those typical Russian dolls too that can be seen depicted on the laptop sleeve.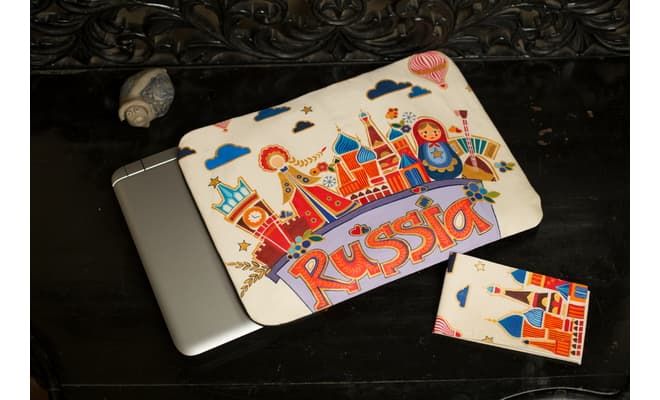 Personalized cushion covers
Create innovative festival craft ideas by making this Cushion covers. Make your personalised festival decorations on this day, and it will surely be a special way to decorate. Use the cushion covers as a home decor. Use these festival craft activities in an innovative manner on this auspicious day of the festival. The Matryoyoskha dolls have been prettily painted on these cushion covers. An age old depiction of the Russian art and culture can be seen on these works of art.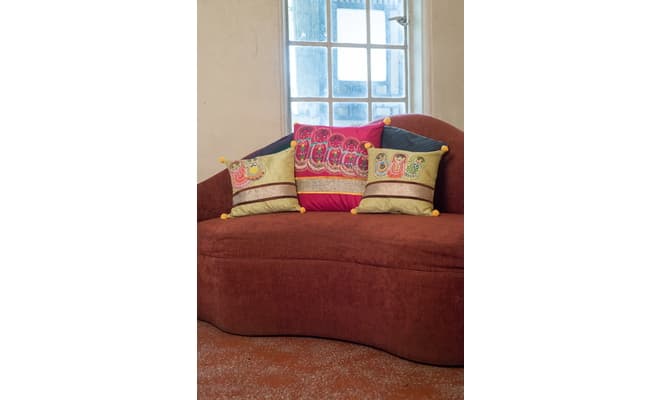 Photo frame
This photo frame derives inspiration from the Russian art where its architecture can be seen in the castle that has been depicted amongst other things. The flowers are typical Russian motifs that they used very often and are a part of their culture and tradition. Make these and surprise your loved ones by gifting them these cool frames.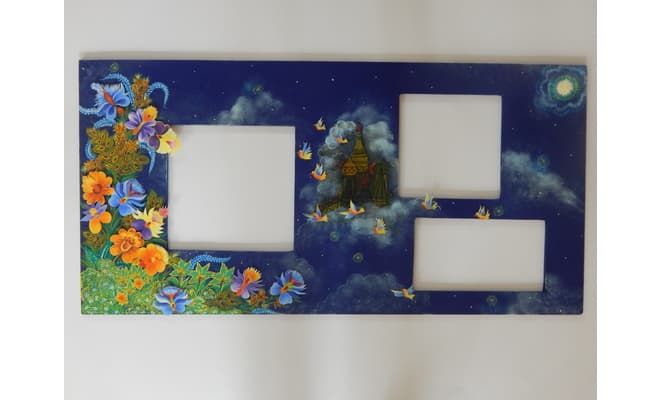 Treasure Chest
Create innovative craft ideas by making this Jewellery box. It is surely a special way to gift presents. Typical Russian motifs have been depicted on the treasure chest. Russian paintings too have semblance to the pattern that we have attempted. Make one for your boudoir or gift them to your special girl too.
Square jewellery box
The jewellery box has been inspired from the Russian paintings that are synonymous to the Russian culture and tradition. Russian art being rich in its form and technique is what we tried and depicted here.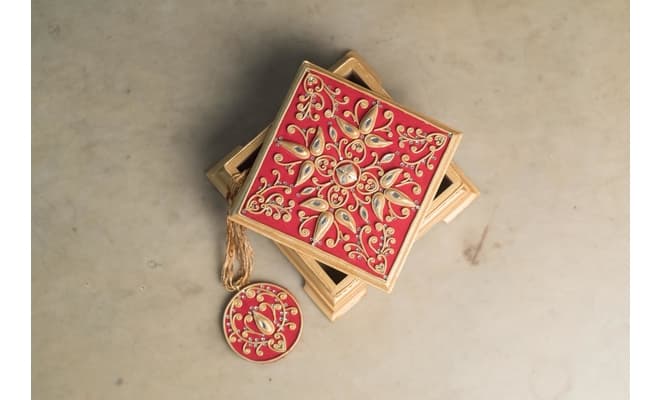 Stole & Footwear
Personalize art with this DIY. The horse motif has been derived from the Russian art form. The overall look and patterns around are taken from the Russian motifs that are often seen in their clothing etc.