PROJECT NAME: Christmas Wreath
Decorate your front door with this beautiful Christmas wreath to welcome friends and family with a personal touch. Embroidery hoops with painted ornaments will certainly impress all who come through your door during the holiday season!
Material : Liquid Embroidery Red 701, Light green 704, Blue 702, Black 708, Pearl Metallic Silver 351, Pearl, Pearl Metallic Gold 352, Metallic bronze 355,7 Embroidery Hoops, 7 Fabric Sheets, Scissors, Ribbon, Adhesive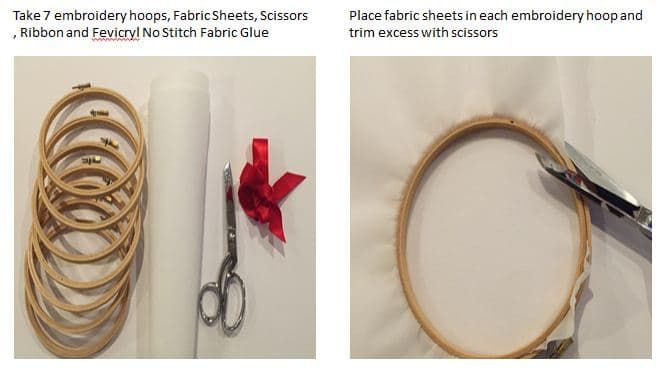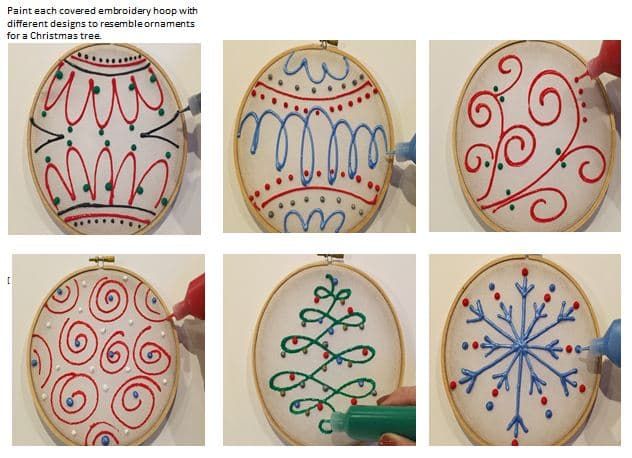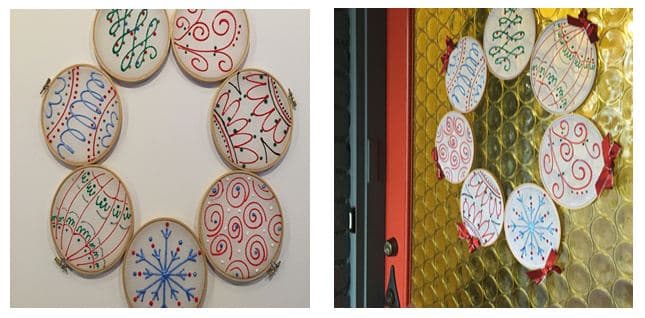 PROJECT NAME: Santa Party Favor
The children will love to make this fun party favor made from paper cups and cotton balls. Fill them with candy treats at your Christmas party for an exciting time for everyone!
Material: Fevicol Mr, 2 Paper Cups, Cotton Balls, Red Pompom, 2 Google Eyes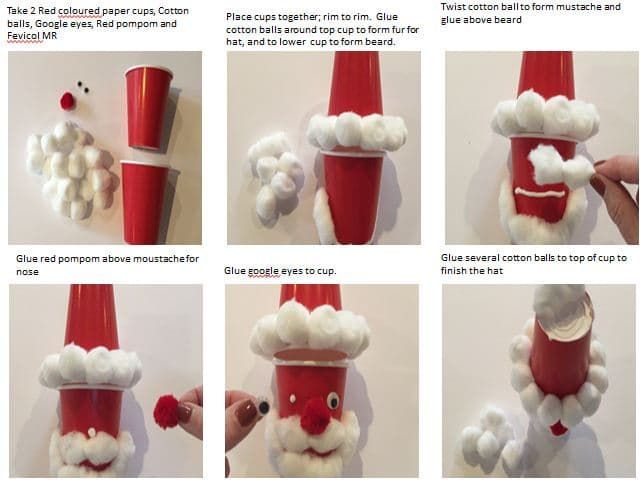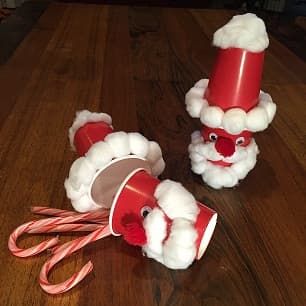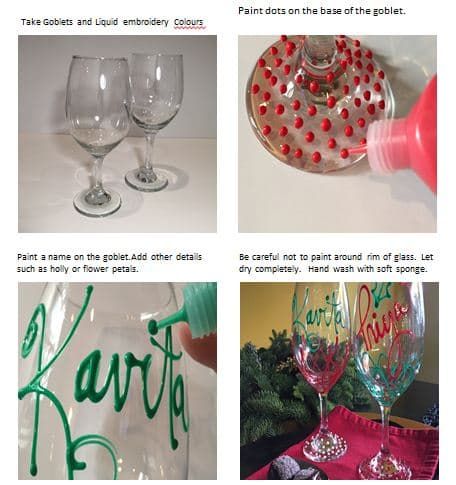 PROJECT NAME: Christmas Goblets
Your friends will truly love these goblets as gifts, or surprise them when they come to your home for Christmas dinner.The personal touch of painting their name on glass is so easy, but so impressive!
Material : Liquid Embroidery Red 701, Light green 704, White 707, Clear Glass Goblets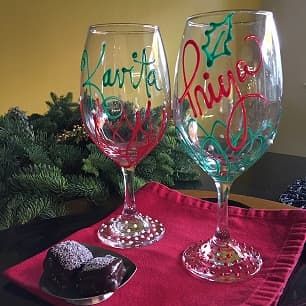 PROJECT NAME: Christmas Napkins
Dress up your holiday table with these pretty napkins painted with happy little Christmas trees. They are so fast and easy that you can do them the night before your family arrives to enjoy the fabulous festivities!
Materail: Liquid Embroidery Red 701, Light green 704, Pearl Metallic Silver 351, Pearl,Pearl Metallic bronze 355, Cloth Napkins/ Cloth Napkins