Polish Art 8 Diys Gifting Ideas
Polish Art 8 Diys Gifting Ideas
Try Polish Art & create some stunning gift options at home. Infuse polish design and paper cutting art to make personalized gift items. Check out Hobby Ideas now
Poland prides itself in lacework and crochet work. They also work very hard on Lemko Glass Bead collars that are seen as embellishments on bags and dresses. Basket weaving is another profession that they are very innovating with. Wyacinanki, is the art of paper cutting which is widely used with typical Polish symbols and motifs.
Poland due to its geographical confluence with various European regions tends to have a lot in common with their culture. Polish inherently adopted and encouraged artists, cultures and trends from other countries. These very facets have contributed to what Polish art today is with influences and connotations taken from various sources thereby making it at times a complex form but loved all the same.
Polish are known for their very typical paper cutting art called Wyacinanki. Using this paper art we have made various articles and they look very delicate and pretty and can be adopted on various surfaces other than what we have used them on. The butwa, cookie jars, gift bags, boxes and tags have been made with the same Wycinanki technique. An innovative gift wrapping paper has been made with a floral pattern and a rooster in colours and hues that have very distinct Polish nuances.
Butwa
Accessorize your look with this lovely Butwa. This clutch has been beautifully hand crafted using the paper cutting art which in Poland is referred to Wycinanki. It has the typical Polish design on it that is very distinct and unique to that region.
Chocolate boxes
Make your gifting personalised with these special chocolate boxes. This paper cutting art is very popular and is a part of their traditional streak and is also known as Wycinanki. Papercut technique that we have done is to make innovative chocolate boxes is our attempt at the Polish art form.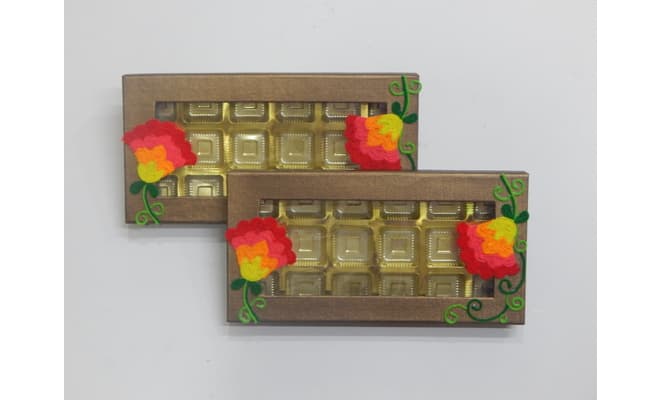 Cookie Jars
Have fun while making these cookie jars. These cookie jars are an inspiration from the paper cutting art in Poland. The rooster, creepers and flowers are all papercut in the traditional Polish art style.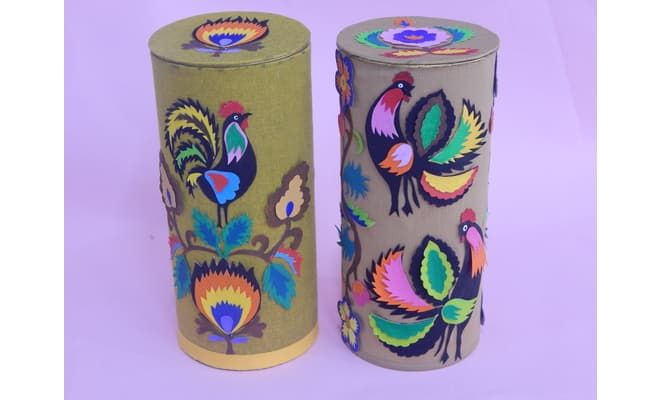 Decorative envelopes
Beautifully decorated envelopes with papercut work on them give a totally different and dainty look. Take inspiration from this project and make your own colour combinations. Use your own creative pattern to make a cut work pattern too. One could gift this envelope in a bunch to someone special or merely teach others how to make it. It is a pleasurable experience all the same. These decorative envelopes are delicately papercut in the Polish art.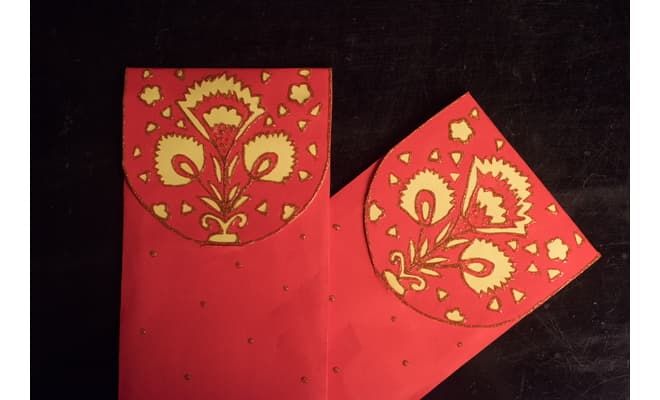 Gift Bags
Make your personalized gifting bags and it will surely be a special way to gift presents. Also use these festival craft activities on this auspicious day of the festival. Gift bags made with paper cutting art better known in Poland as Wycinanki. The patterns with which they have been made are in the distinct Polish art and style.