The month of Ramadhan is a period of strict fasting that the muslim community observes. They participate in numerous pious and religious activities like charity giving and peace making. It is a spiritual renewal phase that teaches the tenets of Islam that need to be followed as a norm for each ones daily life. The end of Ramadhan which is the last day of fasting, Eid Ul Fitr is celebrated with a lot of gusto and fanfare. People wish one another Eid Mubarak or Ramadan Kareem when this fasting period ends.
Greeting Card
The festival of Eid is a rather pious and austere month. To wish your near and dear ones an Eid Mubarak this beautiful and delicately handmade card would be something very apt and ideal. Wish Ramadan Kareem to your friends from the community by making this Eid Greeting Card with colours of your choice and shape the card the way you want too.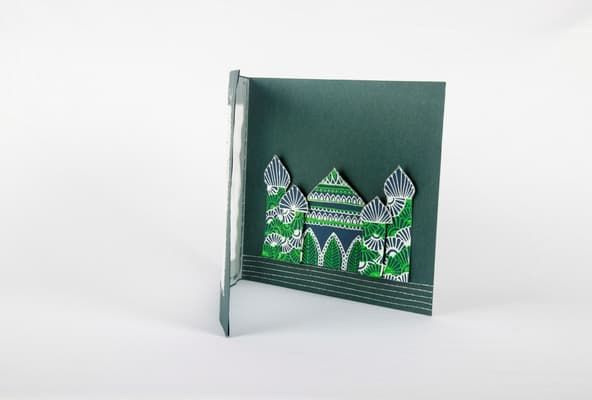 Pop Up Greeting Card
This lovely and pretty pop up card is something handmade that will be appreciated as an Eid Mubarak card that you can give your friends and relatives. A different way of wishing Ramadan Wishes through a cad made by you will be fondly remembered for years. Ramadan Kareem is a time when families get together a card like this is something that kids can get together and do as an activity too.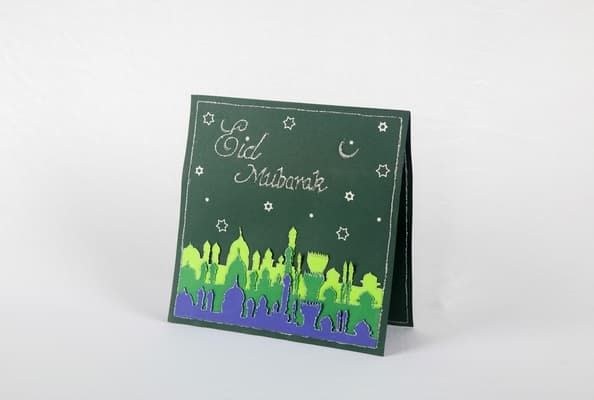 Tasbih Pouch
The sacred prayer beads that is called the "tasbih" is something pious and pure. It would be a great idea to make a tasbih pouch of the Eid Ul Fitr giving it as an Eid Gift. Wish your friends and relatives Eid Mubarak and gift them these tasbih pouches.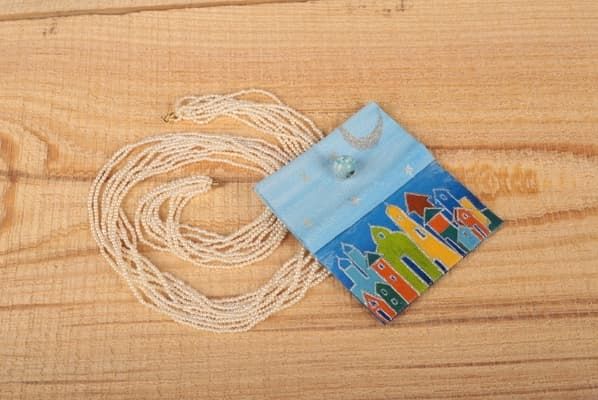 Greeting Card Jali Design
This beautifully glass coloured greeting card is an apt way to wish your close friends and family Ramadan Kareem on the occasion of Eid Ul Fitr. Make these cards in different patterns and designs deriving inspiration from our project and wish an Eid Mubarak to and all in the community.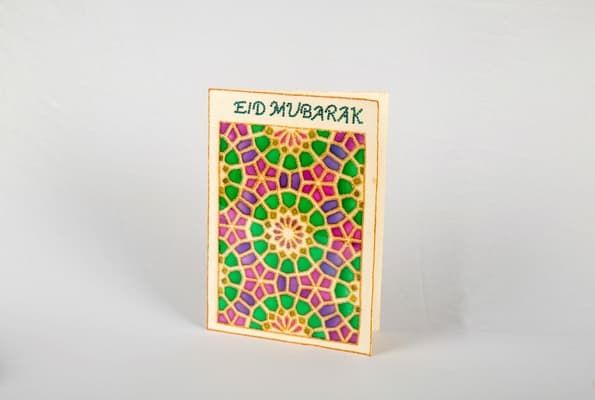 Tasbih Box
A tasbih is a pious and sacred string of beads that is used for prayers. To make a tasbih box on the occasion of Eid Ul Fitr will be a good gesture to gift it and wish one and all an Eid Mubarak. This tasbih bosx is a nice Eid Gift Idea that is handmade and gifted wishing your near and dear ones a Ramadan Kareem.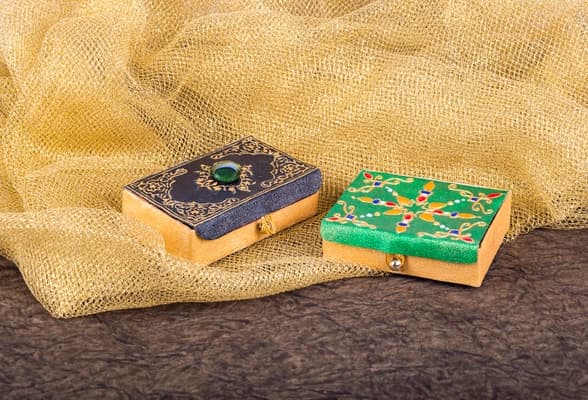 Moon Crescent Dangler
This crescent dangler is a great Eid Gift Idea that can be gifted within the family. It is also a good way to get children engaged to make this dangler which they are making by hand and wish their elders Ramadan Kareem. Make them in different colours and use beads of your choice.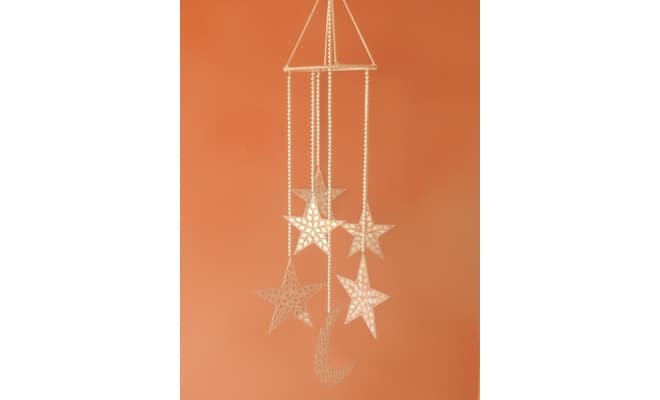 Chocolate Gift Bag
Handmade chocolate gift bags are great to make and fill them with goodies and wish your close friends and family an Eid Mubarak on the occasion of Eid Ul Fitr. Wish your family Ramadan Kareem and surprise them with these lovely chocolate gift bags.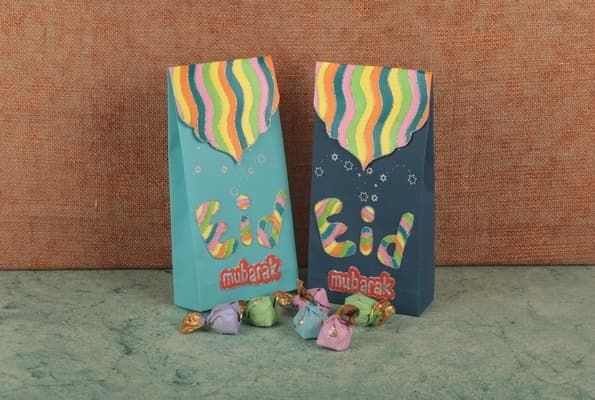 Decorative Cushion Cover
A perfect Eid home décor idea and done in a jiffy too. Gift this beautifully made cushion cover on the occasion of Eid. It's a good way of wishing your relatives whom you are probably visiting an Eid Mubarak with these handmade cushion covers. Ramadan Kareem can be written on these cushion covers and get customised for someone special.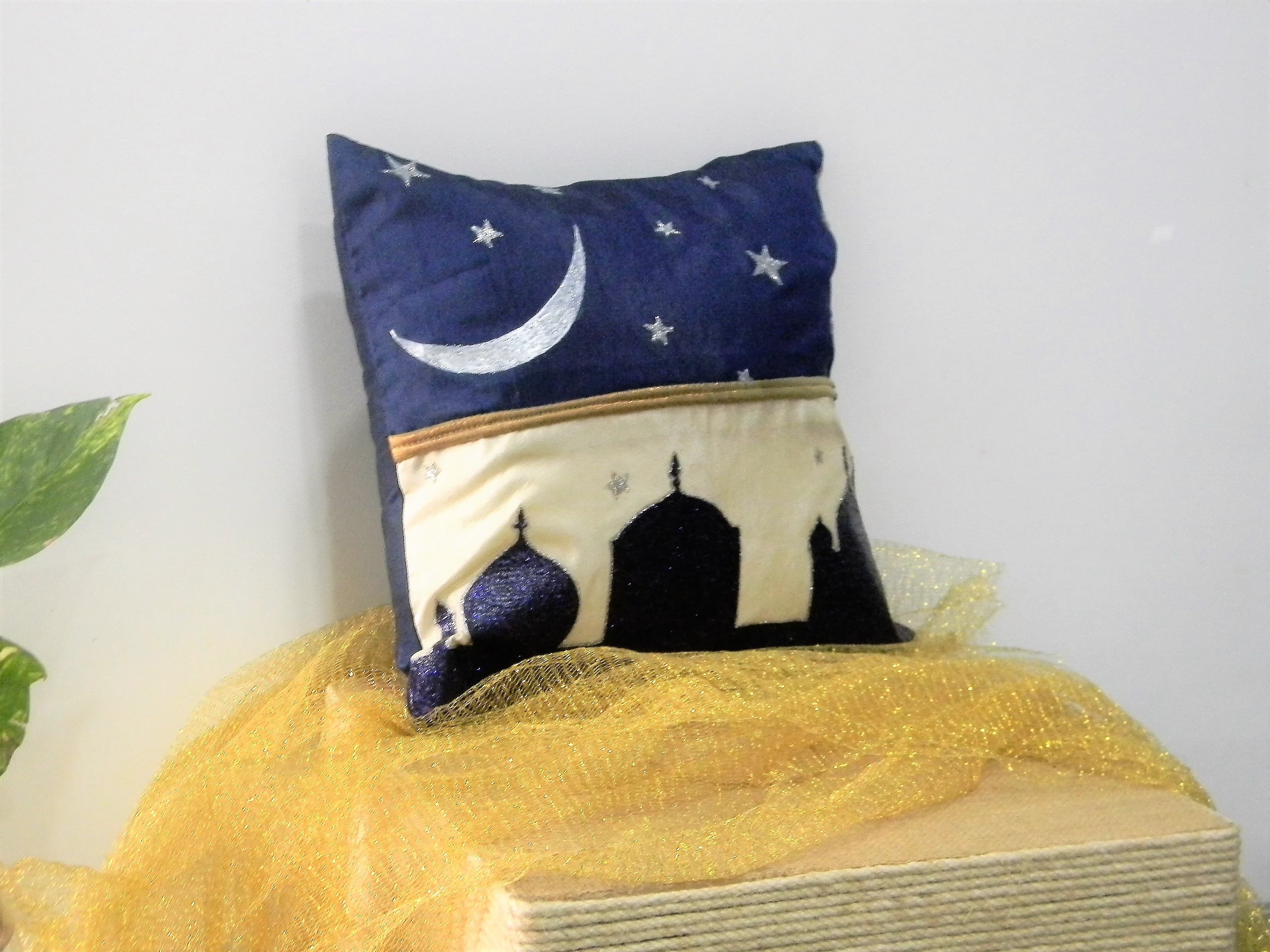 Decorative Fabric Tray Cover
This is a perfect project to make your neighbour's go wow when you exchange Eid goodies during the festival. This roomal will surely earn you 5 stars for creativity. This is an ideal way to wish Ramadan Kareem to your friends and relatives while exchanging sweets on the occasion of Eid Festival.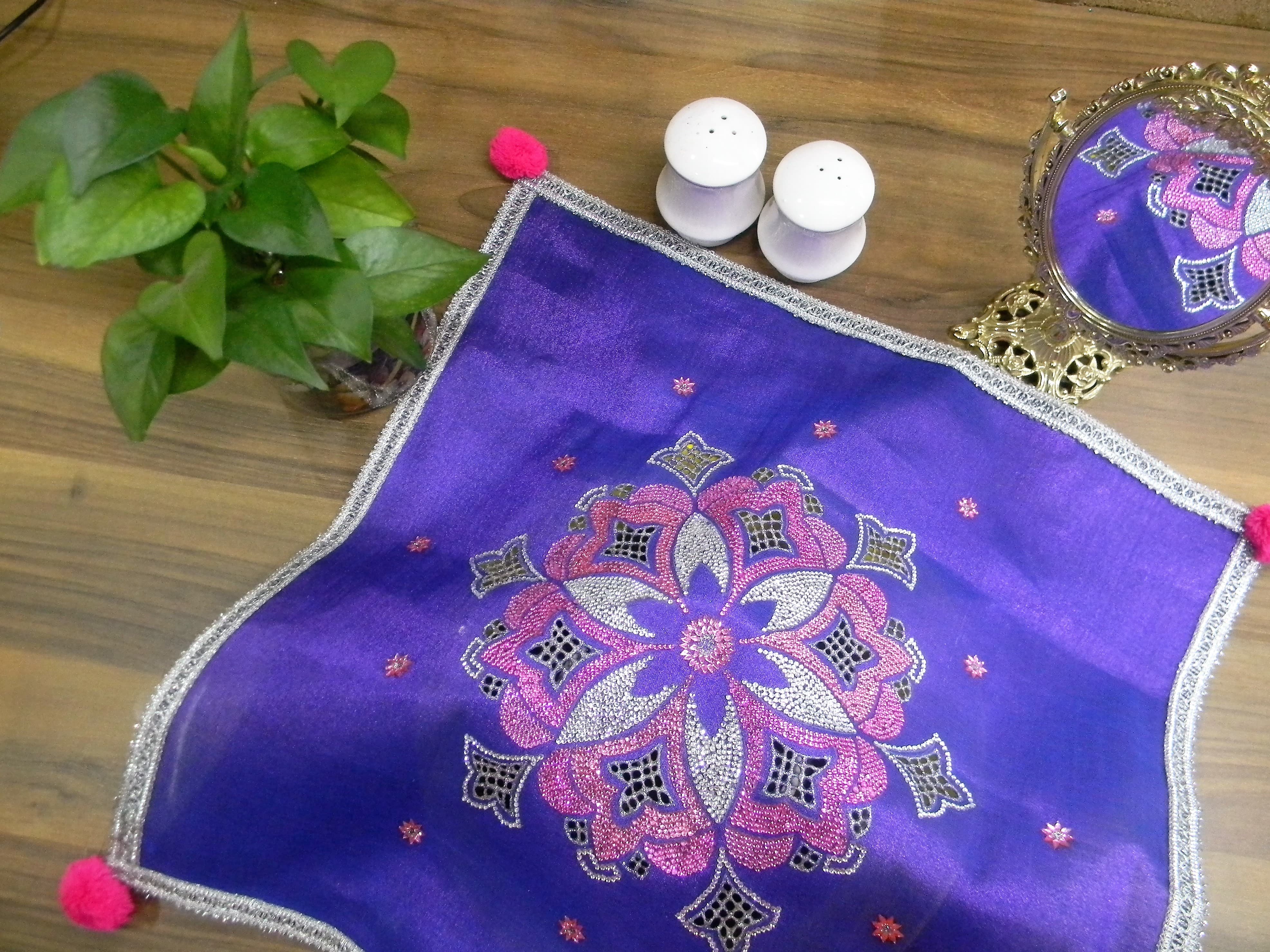 Jali design box for Eidi
Eid is approaching and here is a lovely idea to make the young ones feel special. Give them Eidi in this beautiful hand painted box and feel the joy! Wish Eid Mubarak to your close friends and relatives.